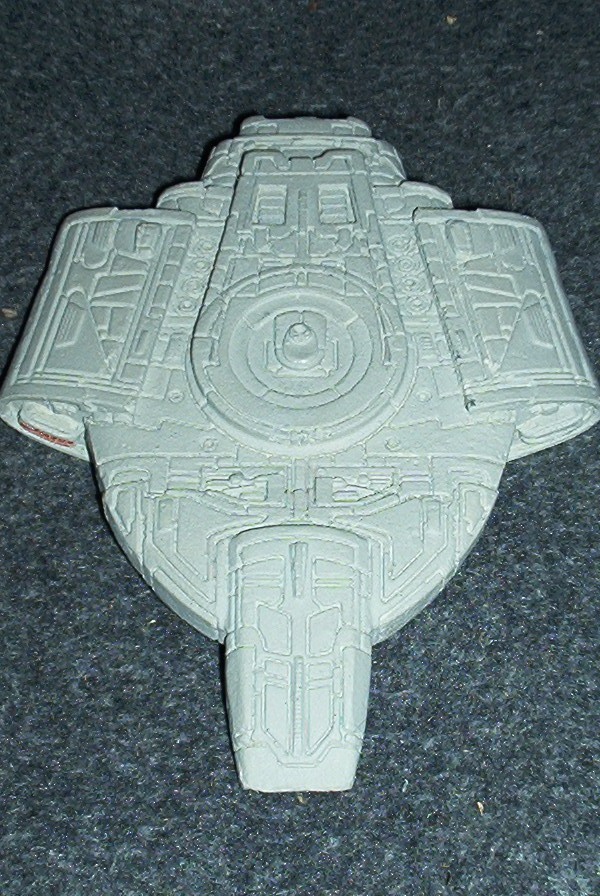 Here's an early shot of my Defiant with the base coat.
It is a resin kit based from a holiday ornament and is in
scale with the larger 1/1400 scale Enterprise C, D and E kits.
I needed to fill the pinholes and sand away the mold excess
from one of the engines but should not have major problems
now that this has been done.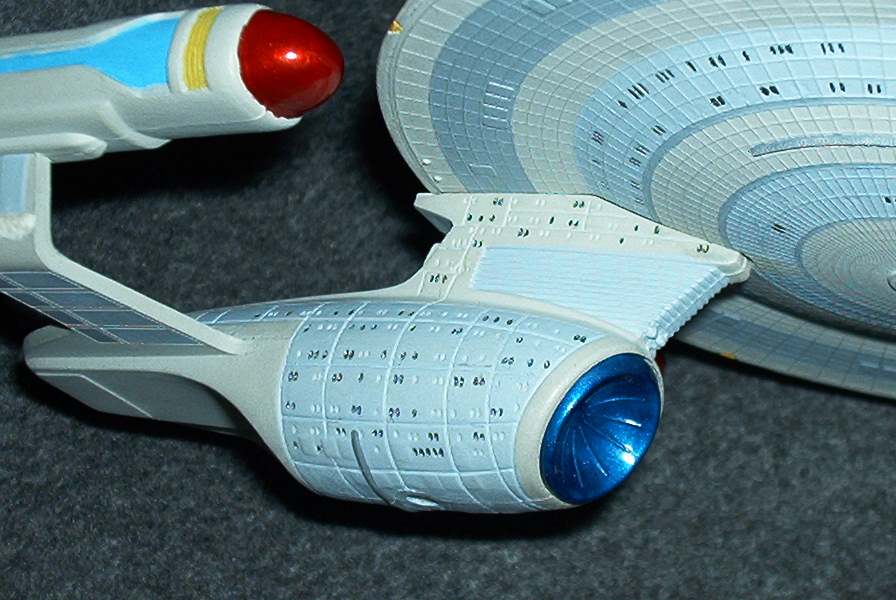 Here is my Enterprise C in 1/2500 scale. I've started on the finer details including windows and ships' markings. The "off" windows were drawn in with a .5mm mechanical pencil and the "on" lights will be white applied with
a fine tipped plastic thread.